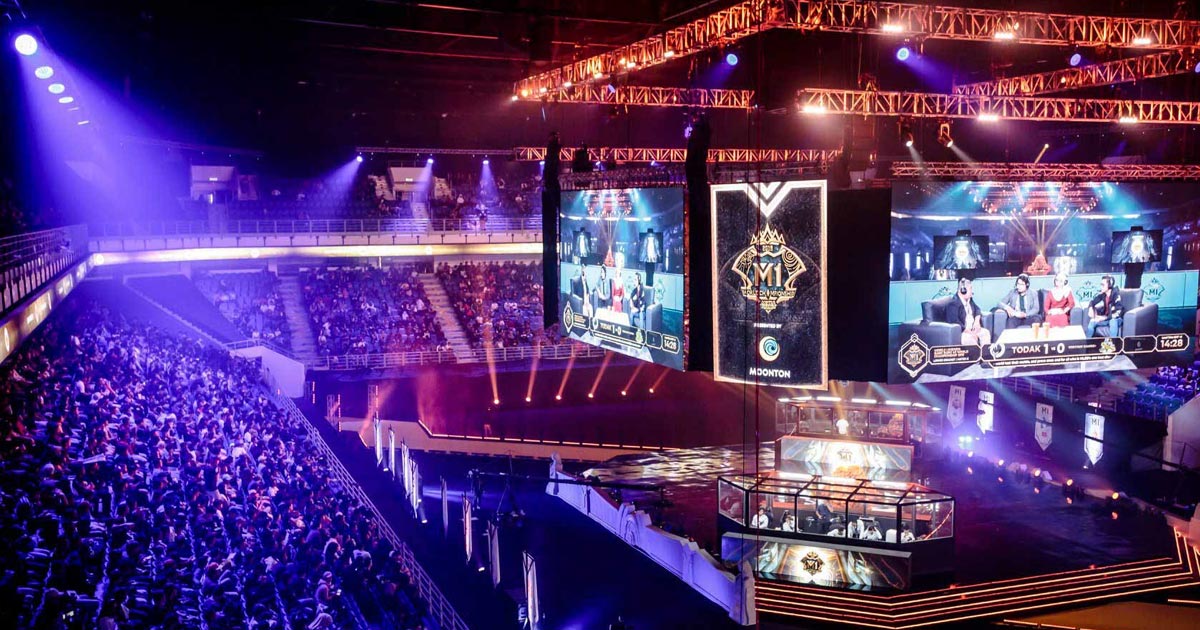 In the three days playoff event spanning from 15-17 November, Mobile Legends: Bang Bang developer, Montoon has organized its first world championship, named the M1 World Championship with local telco provider U Mobile as the official sponsor held at Axiata Arena, Kuala Lumpur. Throughout M1, we have witnessed the best Mobile Legends: Bang Bang players from all around the world.

As Malaysia plays host to the first-ever Mobile Legends: Bang Bang tournament, M1 World Championship initially kicked off with the group stage on 11-14 November, with 16 teams from different countries such as Malaysia, Indonesia, Japan and even Brazil as well. Eventually, eight teams were qualified to the playoff event including Rex Regum Qeon (RRQ) and EVOS Legends from Indonesia, VEC Fantasy Main from Vietnam, Burmese Ghouls from Myanmar, Axis Esports and Todak from Malaysia, Sunsparks from the Philippines and 10second Gaming+ from Japan.

With that, over 7,000 attendees cheered for their favourite team and roared the arena with fan chants and supports. Eventually, the Grand Finals took place in a battle between two Indonesian powerhouse teams, EVOS Legends and RRQ. After a few exciting rounds, the Grand Finals ended with a score of 4-3 with EVOS Legends emerging as the first-ever world champion of Mobile Legends: Bang Bang, walking away with 80,000USD of prize money from the 250,000USD prizepool.

Other than the competitive playoff event, M1 World Championship also saw the performance of Malaysia's local artist, K-Clique during Day 2, as well as a cosplayer's showcase on the stage of Axiata Arena.

On the other hand, localized content up to 13 languages were produced and live-streamed on social media for the entertainment for the crowd at home including the Indonesian language, Burmese, Thai and more. The arena itself is fitted with four main screens from the fully customizable Axiata Arena layout paired with a side screen for additional information on each corner of the main screen.

At the end of the M1 World Championship, Montoon has announced the second series for its World Championship dubbed M2 World Championship and will be held at Jakarta, Indonesia.