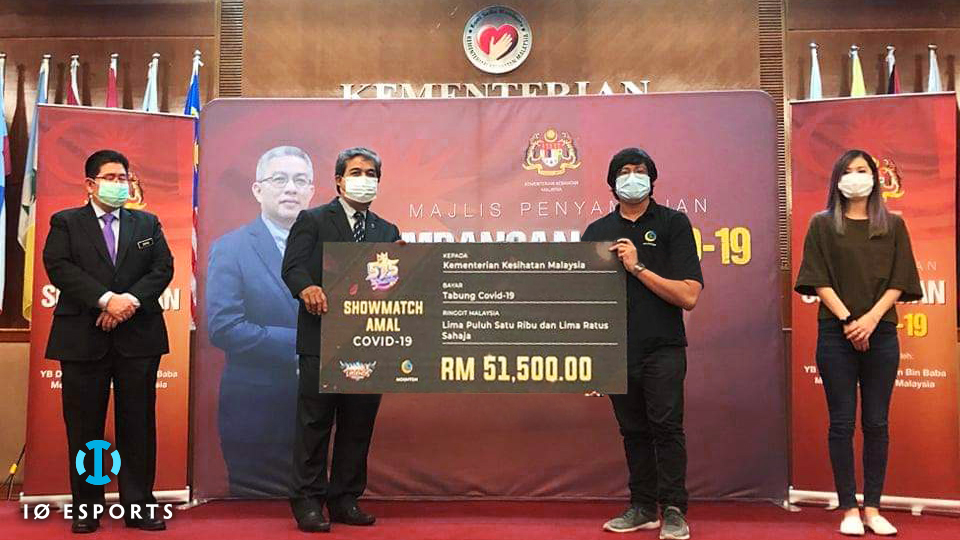 As the pandemic is going on around the world, Mobile Legends: Bang Bang has successfully handed the RM51,500 donation collected from the 515 eParty Showmatch livestream for the MY/SG region.

In collaboration with IO Esports, the donation was successfully handed over to the Ministry of Health (Malaysia) during the COVID-19 Charity Donation Ceremony at Putrajaya along with other 14 local companies providing aid for the nations' wellbeing. The mock cheque was present by Arif Shahir Mohd Asri (middle right) and Jennifer Hew (far right) on behalf of Moonton and IO Esports respectively to Deputy Minister of Health, YB Datuk Aaron Ago Dagang (middle left), and Deputy Secretary-General TKSU, YBhg Dato' Mohd Shafiq bin Abdullah (far left).

The 515 eParty Charity Showmatch was joined by various MLBB streamers and influencers including Soloz, MasterRamen, ChuChu Gaming, SynC and many more to celebrate the 515 annual events.

At the same time, the Malaysian government had just announced that COVID-19 daily cases are decreasing with only two-digit cases alongside with single-digit cases for the past three days. With that, let us all work together to eliminate the COVID-19 virus altogether for a healthier Malaysia.