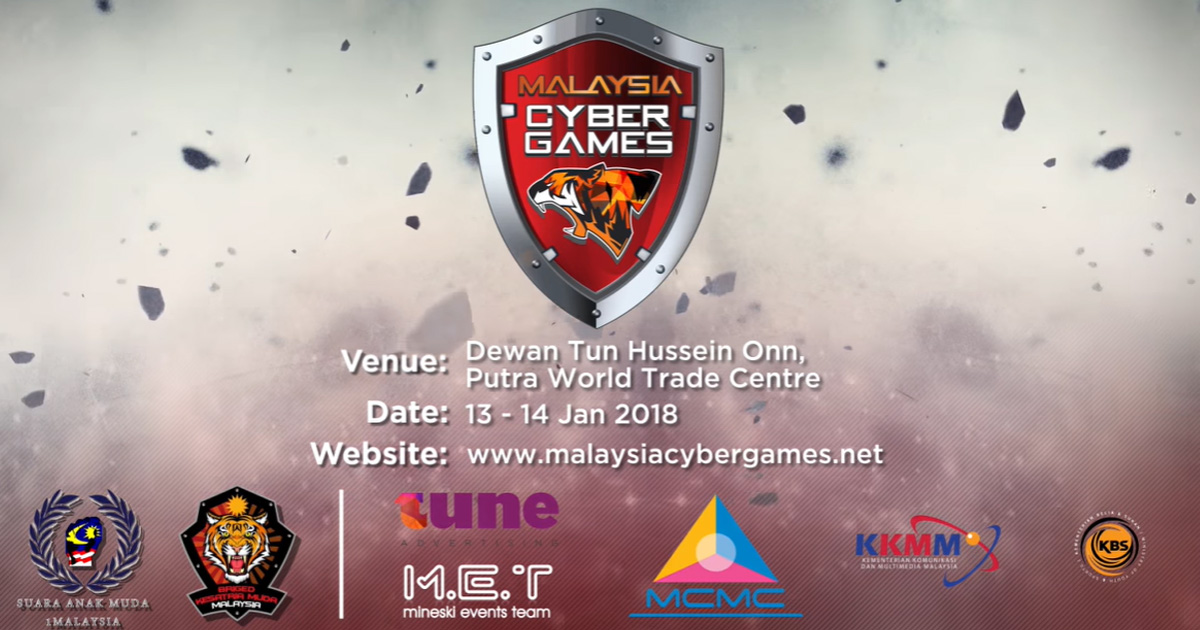 Malaysia's esports industry is a growing scene, and it couldn't be better without support from its own government. As the last Malaysia Cyber Games (MCG) took place back in 2015, the Malaysian government has pushed forward to launch its second edition, MCG 2018.

On 14 January, the Malaysian Prime Minister, Najib Razak has launched the MCG 2018 at PWTC, Kuala Lumpur. During his speech, Najib mentioned that MCG 2018 is quite timely since esports will be a part of the Asian Games in Indonesia. "This shows that e-sports is being recognised as a subculture that has garnered the interest of the youth," Najib added.

This time around, MCG 2018 features up to nine esports titles from various platforms, including Dota 2, FIFA 18, Counter-Strike: Global Offensive (CS: GO), Tekken 7, Mobile Legends: Bang Bang, Street Fighter V, F1 2017, and Injustice 2. Overall, MCG 2018 offers up to RM300,000 of total prize pool shared among the games.

The biggest cut of the prize pool, which takes up RM50,000 goes to Dota 2 and FIFA 18, as it is the most favourite among Malaysian gamers. However, the rest of the games still gets its own fair share of the prize pool, with CS: GO (RM45,000), Tekken 7 (RM40,000), Mobile Legends: Bang Bang (RM30,000), F1 2017 (RM10,000), and Injustice 2 (RM10,000).

As MCG 2018 offers a wide range of games, players from different genres can participate in their own preferable game. The event itself took place at PTWC, Kuala Lumpur spanning from 13 - 14 January and it was recorded that 1,081 participants have signed up across different games on the first two days after the registration opens.

At the event itself, players and visitor not only are able to spectate esports tournaments on a national level but are also entitled to lucky draws and engage in-booth activities of different brands such as energy drink manufacturer, Monster Energy and computer peripheral manufacturer, Logitech.