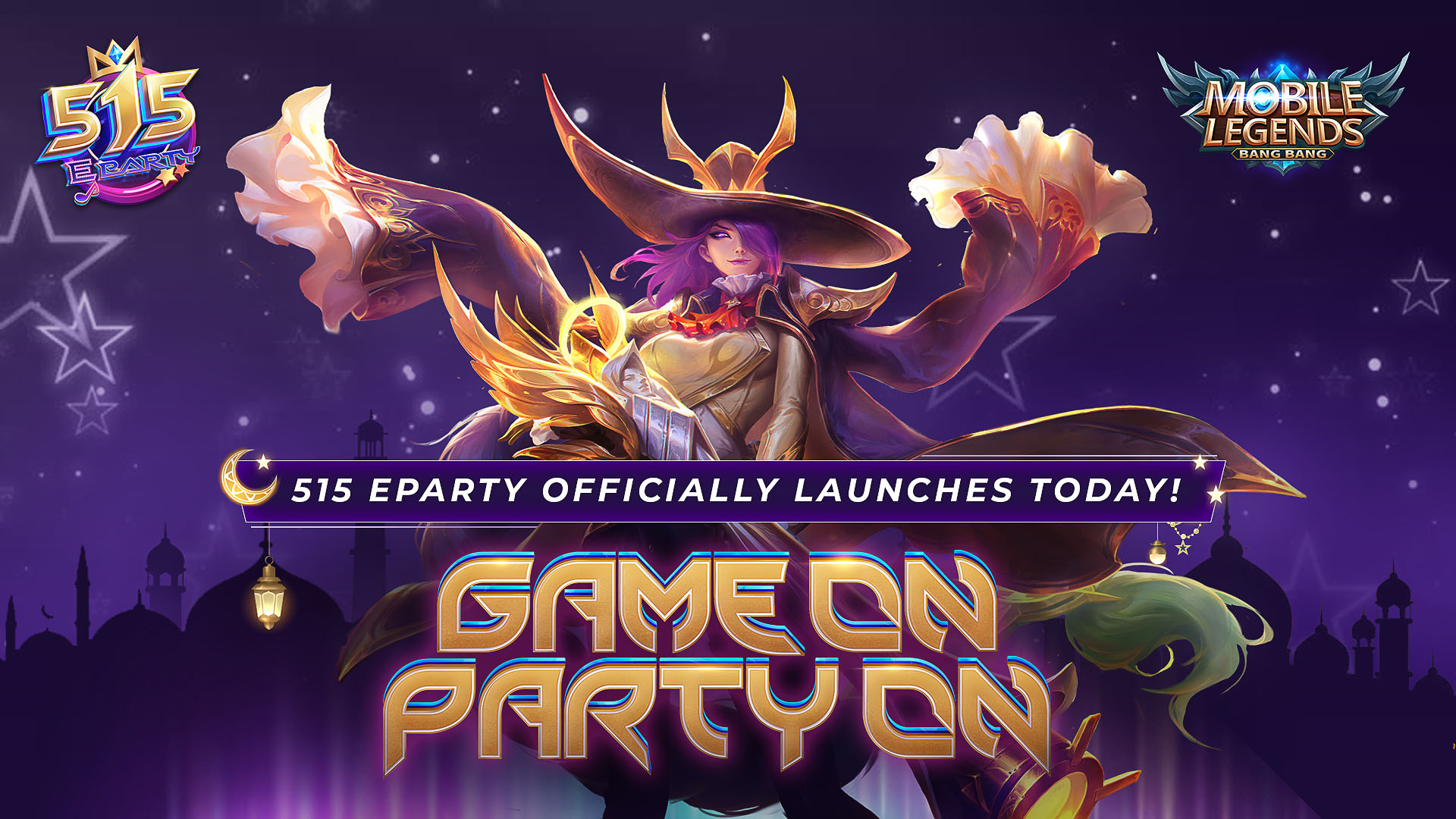 Moonton is bringing its next global event called the 515 EParty for its mobile game title, Mobile Legends: Bang Bang (MLBB). For the Malaysia and Singapore region specifically, Moonton will be teaming up with IO Esports to bring in the familiar close-to-home feel for the MLBB fans. As the mobile gaming scene is emerging in the South East Asia region, a majority of people are getting access to smartphones and an internet connection, making MLBB easily accessible for everyone to have fun.

To bring in the party celebration, firstly, the 515 EParty will be bringing in some fresh vibes for the MLBB fans and players in the occasion of the Hari Raya season. To add-in for the joyful festive season, there will also be a new interface to celebrate the wonderful times together within MLBB.

Additionally, there will also be a series of contests for the creative MLBB fans out there including a music cover contest, Raya Art contest, a show-off before and during the 515 EParty celebration photo contest as well as the viral Finger Dance challenge. We believe that the MLBB fans often came up with some unexpected ingenious contents for everyone's laughter. For the cherry on top, there will be lots of time-limited skins to be won for these contests. Don't miss out!

On top of that, the 515 EParty is not just exclusive for the gaming influencers, but given that MLBB is a game for everyone to have fun with, we are also featuring lifestyle influencers for a wider scale of EXCITEMENT! Don't miss out on the upcoming All-Star matches where influencers with different backgrounds from Malaysia and Singapore will be fighting head to head to see who's the best! And oh, did we mention that your favourite influencers will be participating in the contests as well?

As MLBB itself reflects into real-life, everyone has a different role and we shall work together to be the best teams! So lets "Game On! Party On!", MLBB surely is a game for everyone regardless of background and ages! We are looking forward to the 515 EParty and we'll see you there!