PUBG MOBILE Pro League MY/SG Season 1 started last week and we can't help to share with you on what our production team has prepared for this league.
Are you enjoying the matches so far?
Let's have a look what our production team at IO Esports has prepared for PMPL MY/SG 2020.
Stage
PUBG MOBILE surely caters to a massive number of players when it comes to competitive plays. Nonetheless, to play host for 64 players a day for the PMPL MY/SG 2020, we have designed our stage to be retroactively flexible.
Countdown Video
Starting with the countdown video before we head into PMPL MY/SG 2020, we can't feel hyped up without our 60-second countdown video where we bring you for a ride within a scene of PUBG MOBILE's before heading into our league!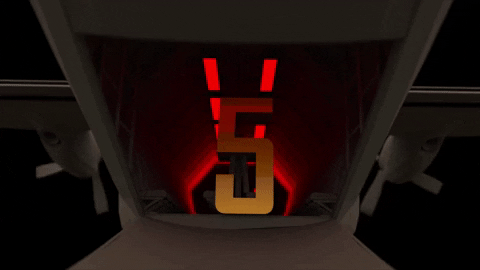 CGI Opening Video
The league couldn't be complete without its players, that's for sure. Did you guys catch the captains of every team that are competing in PMPL MY/SG 2020 in our opening?
Waiting Screen
Ever wondered why our waiting screen is a 3D render of the plane? Well, everyone is waiting to aboard them of course! And the best part of this? It's done in-house by IO Esports Production Team.
Format Screen /Group Format / Schedule Waiting Screen
Surely you wouldn't want to miss your favourite teams playing right? Our production team has prepared all the info you need to check out the teams on PMPL MY/SG 2020
Point System
Did you know that our point system calculation is generated automatically? Shhh. We can't tell you how, but we can do it for you. (heh)
Observer - Duo split / Triple Split
From time to time, there could be fights happening simultaneously in PUBG MOBILE. With the word from our Observers Director, we bring you a split view for the immersive experience. Don't blink or you might miss out.
Match highlights
A tournament or league would not complete without a replay of the recent happenings of the game. Brought to you by our Replay guy, we make sure you don't miss a scene
Stinger
In case you don't know PUBG MOBILE or even PMPL, our Lead Artist has made a bumper as a tl;dr of what PMPL is. Did you saw the bumper before every game?

Augmented Reality Chicken Dinner Tracker
One of the things most of us would want to know is that where did the Chicken Dinners happen in the map? With two maps running twice a day, we definitely would get to compare where the Chicken Dinners happen.
Players Statistics
Well, what is the second nicest thing to get other than Chicken Dinners? Full-on players statistics of their overall gameplay throughout PMPL.
That is all for now folks! At least for now... Be sure to stay tuned as we have 12 more days of action with PMPL MY / SG 2020 on PUBG MOBILE's Facebook page!