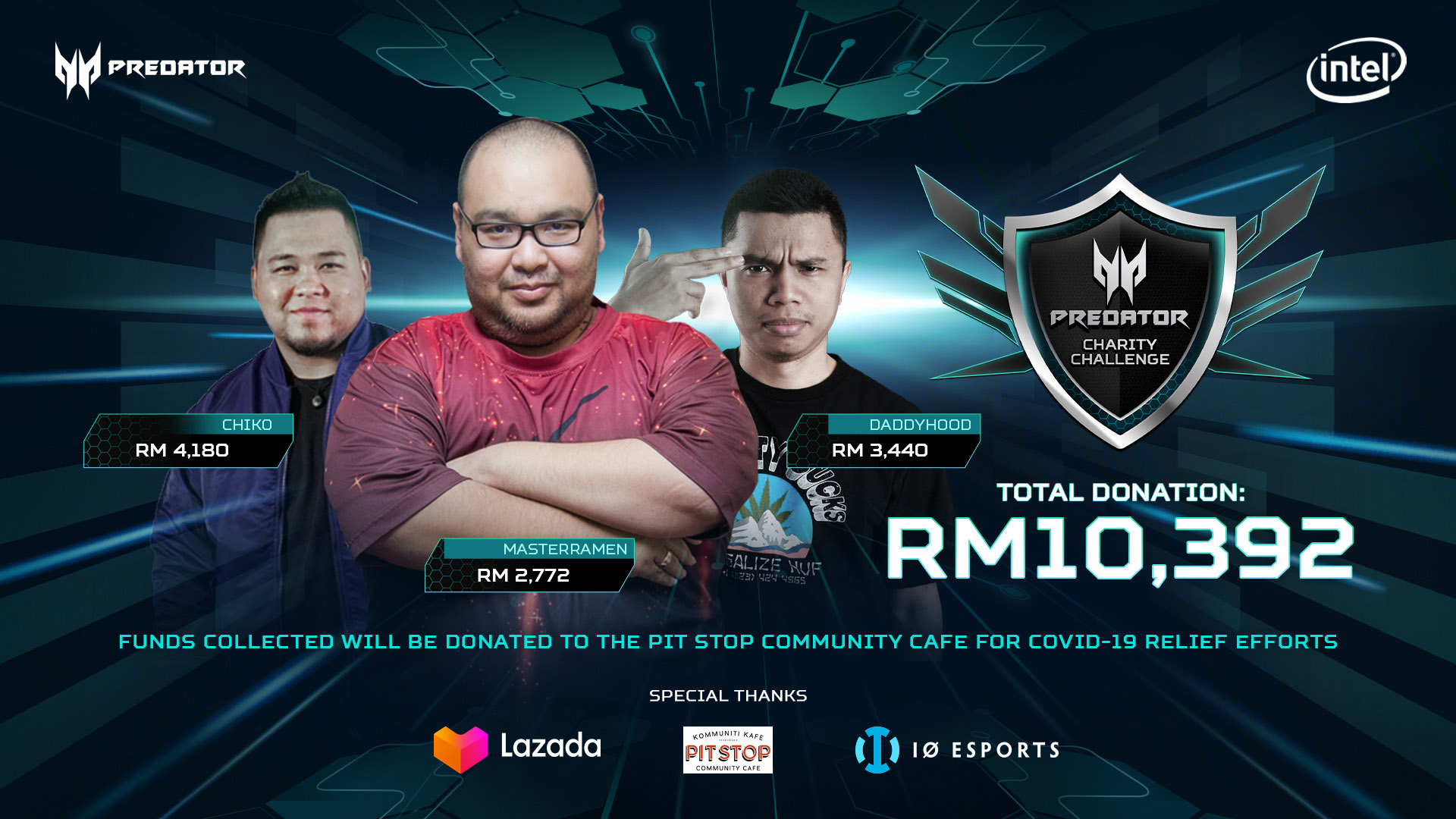 The gaming hardware manufacturer, Predator has recently joined in to lend a hand to those who are affected by the COVID-19 virus. With that, Predator has announced the Predator Charity Challenge where three PUBG streamers, MasterRamen, Chiko and Daddy Hood are put to the test to gather funds for charity.

Spanning across three days of the challenge, the funds are counted in terms of Kill Counts, Chicken Dinners as well as Peak Concurrent Viewers. In the end, the streamers have achieved to gather a total collection of RM10,392 for charity.

At the conclusion of the Predator Charity Challenge, Predator has managed to save up to 200 homes in Kuala Lumpur including Pit Stop Community Cafe, Trinity Children's Homes, St Xavier's Homes and more by providing them essential food supplies such as rice and eggs to provide some ease during such harsh times.

So far, the COVID-19 outbreak in Malaysia is currently under control, so let's work together to make sure that we can eliminate the virus altogether! Stay Home, Stay Safe.